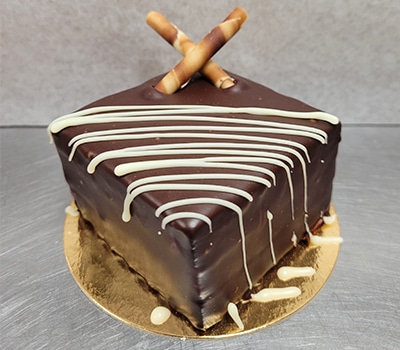 Flourless Chocolate Torte (GF) - $7.49
Dense, rich GF chocolate cake, filled with layer of strawberry inspiration mousse, covered in dark chocolate glaze. Decorated with white chocolate stripes and dark chocolate 'cigarettes'. For the December Holidays, the filling is peppermint.
Carrot Cake (GF) - $7.49
Gluten Free carrot cake, made with almond flour, with a layer of cream cheese filling, covered in cream cheese frosting and white chocolate tiles.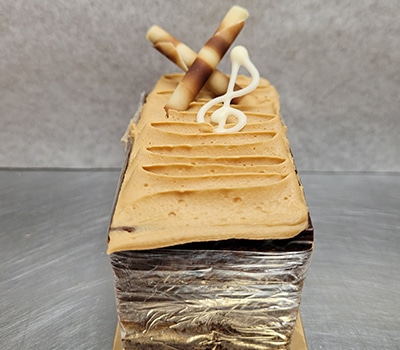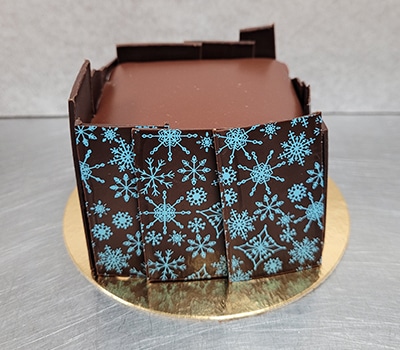 Brown Sugar Bourbon Cake - $7.49
Bourbon sponge cake with bourbon simple syrup. Filled with a brown sugar maple icing. Covered in Bahibe milk chocolate glaze and decorated with dark chocolate tiles.
German Chocolate Cake - $7.49
Chocolate Buttermilk Cake layered with German Chocolate Cake Filling and covered in dark chocolate glaze. Decorated with chopped pecans and toasted coconut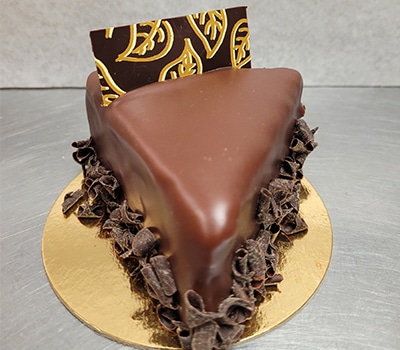 Brown Butter Toffee Cake - $7.49
Brown Butter cake layered with a caramelia cremeux and chopped almond toffee pieces. Glazed with a milk chocolate glaze. Decorated with dark chocolate curls and a piece of dark chocolate on top.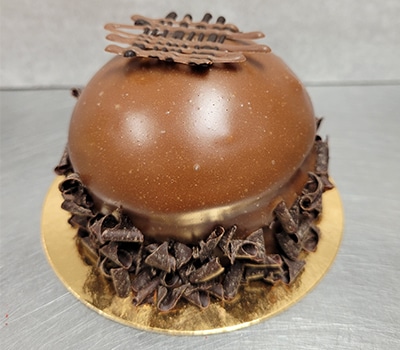 Salted Caramel Cake - $7.49
Chocolate buttermilk cake filled with a chocolate sea salt caramel filling. Covered in a caramelia glaze and decorated with dark chocolate curls, a sprinkle of sea salt and a milk/dark chocolate design on the top.
Assorted Macarons (GF) - $1.49 each or 6 for $8.29 - Flavors change often.
French Macarons made with Almond Flour and filled with assorted ganache flavors or jam.
Cake Pops - $1.99
Assorted cake pops flavors; GF Carrot, Flourless, Coconut, Chocolate Fudge,and Lemon Cake formed into balls and dipped in dark, white or milk chocolate and then decorated.
A soft molasses cookie - this recipe was handed down to a very young Robin from the son of Grandma Moses!
Chocolate cookie base with dark chocolate chips, milk chocolate chunks, and white chocolate chunks * in regester under chocolate chip
A soft and chewy chocolate chip cookie made with 2 Valrhona chocolates.
Apple cider cinnamon cookie with a chewy caramel filling.